Bachelorette  Parties |  Stag  |  Birthday Parties
Book a bike, recruit your friends!
A bachelorette party to remember!
If you want to throw your bride a unique bachelorette she'll never forget then get ready to book with Urban Pedal Tours. Your bachelorette group can reserve an entire bike. Contact us if you have questions about your specific group, as we love to help plan and make the bride's day special!
Instead of calling and booking your party with several different stops for food, drinks, and activities, book your Urban Pedal Tour and forget about the rest. 
A net zero day means you will be burning off the drinks as you go, as there is no motor to our party bike! The bike is 100% man-powered (or of-course girl-powered!) so you can get your workout in between stops. The Urban Pedal Tours is an endorphin-filled experience and one you will certainly feel good about. It's an active, safe, and exciting way to celebrate with your friends. 
Friends that Pedal Together, Stay Together!
Happy Beer Street Tour
$549.00
The newly named Happy Beer Street hosts many iconic and new breweries. Come discover the Northend of Happy Beer Street home to Blind Enthusiasm, Bent Stick Brewing, Longroof Brewing, and more!
Old Strathcona Brunch Tour
$549.00
Grab some coffee or frosty beverages down the streets of one of Edmonton's best locations to brunch during this 2 hour tour. This tour includes three unique stops. Food and beverage not included in tour price.
Cruise the west side of downtown in the Oliver area and take in the re-vamped historical architectural design and sip on some creative brews by Brewster's Brewing, Odd Company Brewing or Beer Revolution.
Old Strathcona Party Tour
$549.00
Grab some frosty beverages down the streets of one of Edmonton's best locations to party during this 2 hour tour. This tour includes two stops at Whyte's best bars and breweries.
Old Strathcona Pals n' Pints
$549.00
This historic district, located in south-central Edmonton, is a hub of arts, culture, shopping and amazing breweries and restaurants. What are you waiting for? Hop on for this 2-hour tour to Situation Brewing, and Polar Park Brewing and let's get pedalin'!
Not just a mecca of sports and entertainment, east of 109 St downtown is home to some of the best restaurants and breweries in Edmonton. Hop on and take a 2 hour tour in the heart of the city and experience Campio Brewing, Craft Beer Market and more like never before.
*All beverages must be pre paid and ordered at time of booking. There are no refunds for unused beverages.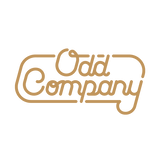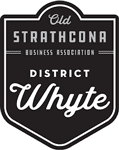 Have a special tour request?
We'll help you get the wheels in motion.