Team Building  |  Corporate Event  |  Staff Parties
Get out of the office, get on a bike!
Rock Your Next Corporate Event
From Brand Activation to Team Building
Blow your competition out of the water with Urban Pedal Tours' unique concept. Your project will be a resounding success, thanks to our fun giant bikes and the smile they bring to everyone's faces. An innovative experience that is mindful of the environment? Yes, please!
 Urban Pedal Tours is powerful by the strength of YOUR community, literally. Take the stress, they're yours.
It's simple really. Our activity is the only one that will mobilize your guests (by making sure they are having a ton of fun) while also drawing the attention of bystanders.
Best of all, each bike can be decorated to match the theme of your event or the colors of your brand.
Team engagement at it's Best
Happy Beer Street Tour
$549.00
The newly named Happy Beer Street hosts many iconic and new breweries. Come discover the Northend of Happy Beer Street home to Bent Stick Brewing, Longroof Brewing, and more!
Old Strathcona Brunch Tour
$549.00
Grab some coffee or frosty beverages down the streets of one of Edmonton's best locations to brunch during this 2 hour tour. This tour includes three unique stops. Food and beverage not included in tour price.
Brewery District Tour
$549.00
Cruise the west side of downtown in the Oliver area and take in the re-vamped historical architectural design and sip on some creative brews by Brewster's Brewing, Odd Company Brewing or Beer Revolution.
Old Strathcona Party Tour
$549.00
Grab some frosty beverages down the streets of one of Edmonton's best locations to party during this 2 hour tour. This tour includes two stops at Whyte's best bars and breweries.
Old Strathcona Pals n' Pints
$549.00
This historic district, located in south-central Edmonton, is a hub of arts, culture, shopping and amazing breweries and restaurants. What are you waiting for? Hop on for this 2-hour tour to Situation Brewing, and Polar Park Brewing and let's get pedalin'!
Downtown Party Tour
$549.00
Not just a mecca of sports and entertainment, east of 109 St downtown is home to some of the best restaurants and breweries in Edmonton. Hop on and take a 2 hour tour in the heart of the city and experience Campio Brewing, Craft Beer Market and more like never before.
*All beverages must be pre paid and ordered at time of booking. There are no refunds for unused beverages.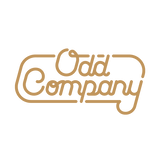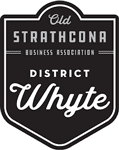 Have a special tour request?
We'll help you get the wheels in motion.